Baptist Amah, a young guy from Akwa Ibom State, has uploaded images of himself consuming barbecued frog meat with rice.
Frog meat, according to him, has numerous benefits, including curing impotence in males, preventing Asthma, and conquering cancer.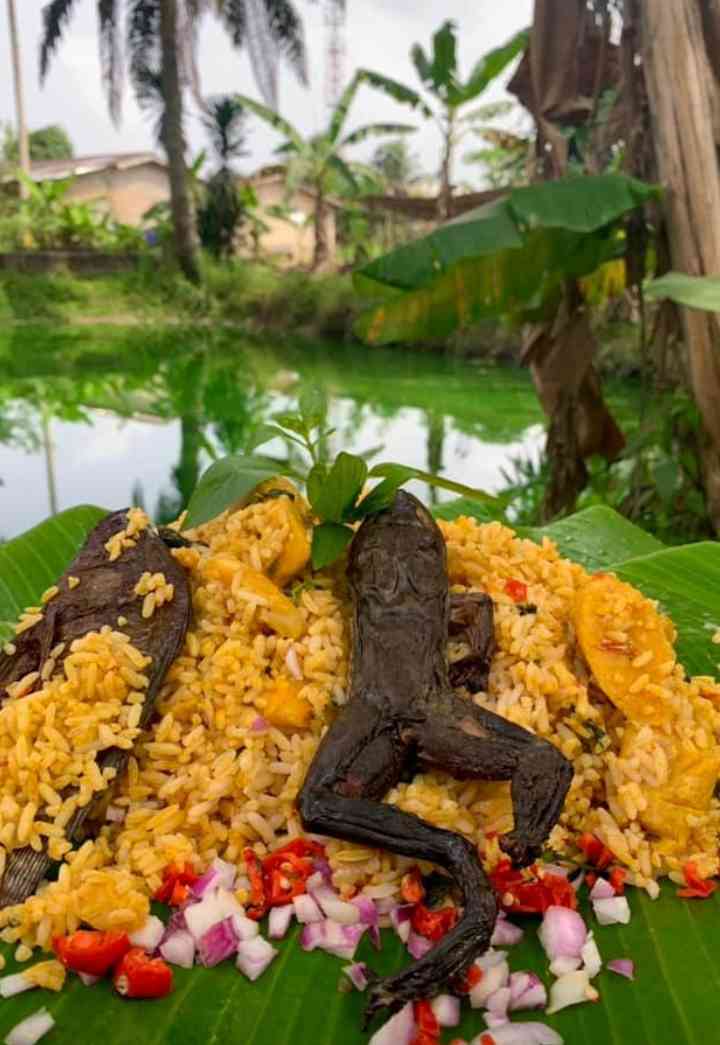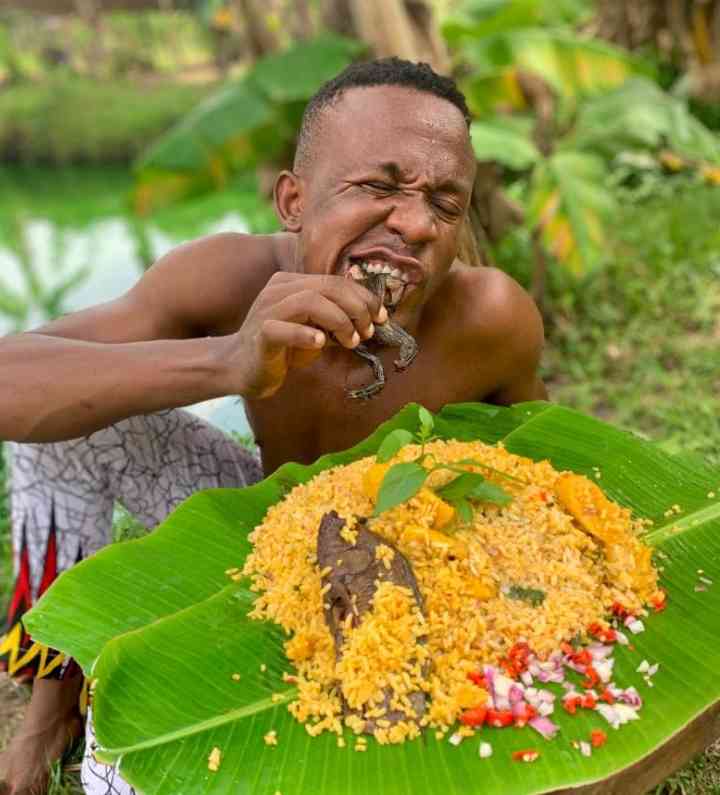 The young man wrote a long list of the illnesses that eating frog meat supposedly cures.
He wrote:
"THE SAME WAY OUR EARLY ANCESTORS DID NATIVE RICE WITH ROASTED FROG/TILAPIA
10 HEALTH BENEFITS OF EATING FROG MEAT
1) Animal protein sources
2) Treating impotence in men 3) Overcoming Heart damage 4) Prevent Asthma
5) Serves as Antibiotic
6) Heal Injuries quickly
7) Prevent Bronchitis 8)Overcoming Stroke
9) Good for diabetics patients
10) Overcomina cancer."