Abraham Orkurga Malu who is a professor in internal medicine and gastroenterology in Jos has revealed that more than 18 million Nigerians are currently affected with the hepatitis virus but many don't even know.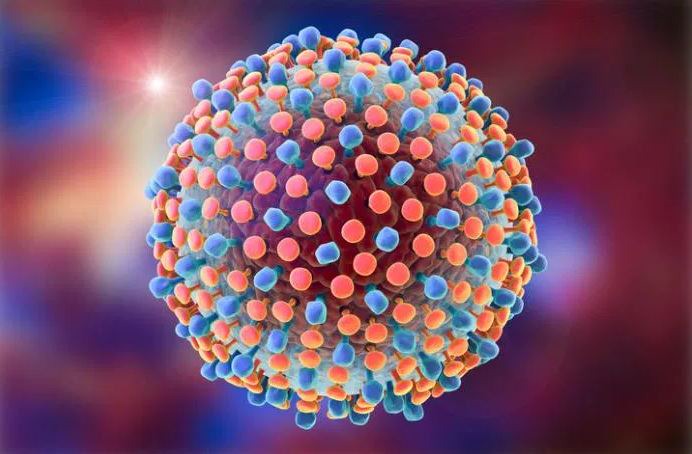 According to the professor, over 18 million Nigerians have been infected with hepatitis virus and the funniest thing is that many do not know that they have this virus disease in the body because of ignorance and lack of medical check-up.
He further said that Nigeria required  N165 billion of drugs to treat hepatitis C, adding that with political will, "the government can afford to solve this disturbing health challenge."
Prof. Malu, speaking yesterday at a colloquium organised in honour of the President of the National Postgraduate Medical College of Nigeria, Prof. Musa Muhammad Borodo, by the College of Health Sciences, Bayero University, Kano and Aminu Kano Teaching  Hospital, titled: 'The Burden of Viral Hepatitis, Challenges and Treatment in Nigeria', held at Marhaba Event Centre, Kano, said in Nigeria, the knowledge of viral hepatitis remained limited among the public, at-risk population, policy makers, and even health care providers.
READ ALSO: Woman Who Traveled To UK To See Her Kids Is Suspected To Have Coronavirus In Enugu
For some of us who do not know what Hepatitis is, here is what you need to know about the virus:
According to healthline, Hepatitis refers to an inflammatory condition of the liver. It's commonly caused by a viral infection, but there are other possible causes of the virus. These include autoimmune hepatitis and it occurs as a secondary result of medications, drugs, toxins, and alcohol.
From what we learnt, Hepatitis B is mostly caused by the hepatitis B virus (HBV) and can be spread via contact with infected blood, semen, and some other body fluids. It can be a sexually transmitted disease (STD). Hepatitis C mostly results from percutaneous infection, occurring when the HCV virus gets under the skin.
The virus can be dangerous because it is slowly progressing but can cause damage to the liver.
We have Hepatitis A and B and the both can be hazardous to the human body.
Hepatitis A virus causes acute liver disease but can be treated. At times it can lead to high fevers and is more serious in adults compared to children.