Forme Nigerian footballer, Osaze Odemwingie has apologized to Peter Okoye in a new Instagram video.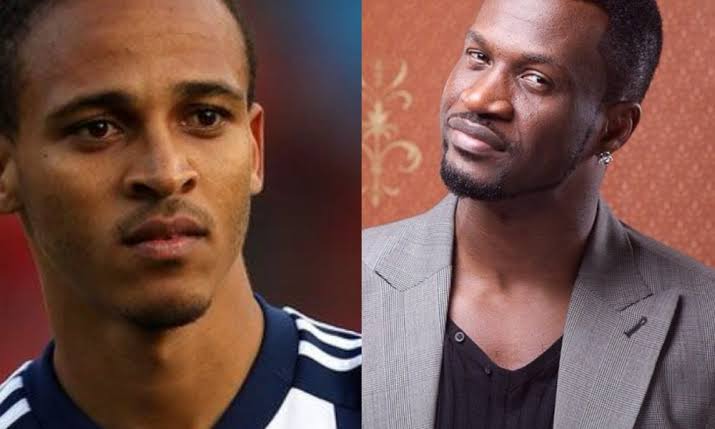 Recall that Osaze Odemwingie called out Peter Okoye for supporting gambling game and also encouraging a dance video where people are using broken bottle carelessly.
In a new video, Former Nigerian Footballer explained why he attacked his betting business and dance challenge.
Osaze said he didn't mean no offence but they are brothers and truth need to be said.
As you have asked people to pray for me as if all is not well with me and I think I will do the same to you.
He stated the main reason of accusing Peter Okoye that when he watched a video of a young man who took his last mother's money (N500) to gamble.
Although the young man won but supposing he didn't win, something bad may have come out of this.
He warned Peter Okoye to stop encouraging gambling game and he felt heeeded to tell him the truth because Gambling is addiction and he should have advised the young man who took his mother last N500 never do that again.
He also said many betting companies have offered him deal to Partner with them but he didn't want to get himself involved since it doesn't like gambling.
It can be recalled that Osaze and Peter Okoye are long time friends.
Before the disbandment of Psquare, Osaze used to be a very close friend to Peter and Paul Okoye.
Watch the video