This Man needs to be killed for committing this wicked act to his pregnant's wife and baby.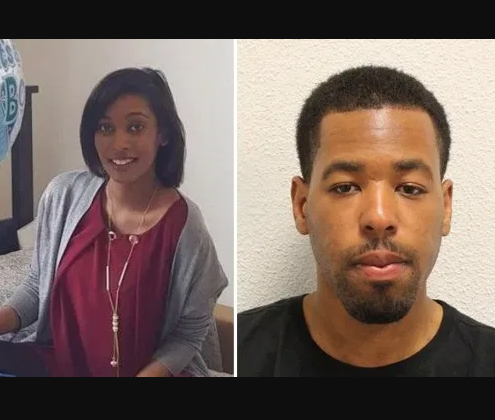 A man was found guilty of cutting his vigorously pregnant wife into an envious fury, murdering her and their baby.
Aaron McKenzie, 26, from Peckham, south London, broke into Kelly-Mary Fauvrelle's room overnight and cut her off several times while her family was dozing upstairs, learned the Old. Bailey.
According to reports, Fauvrelle was rushed to the clinic after the event. The child, Riley, was transported by Cesarean section trying to save his life but died at the medical clinic four days after the events.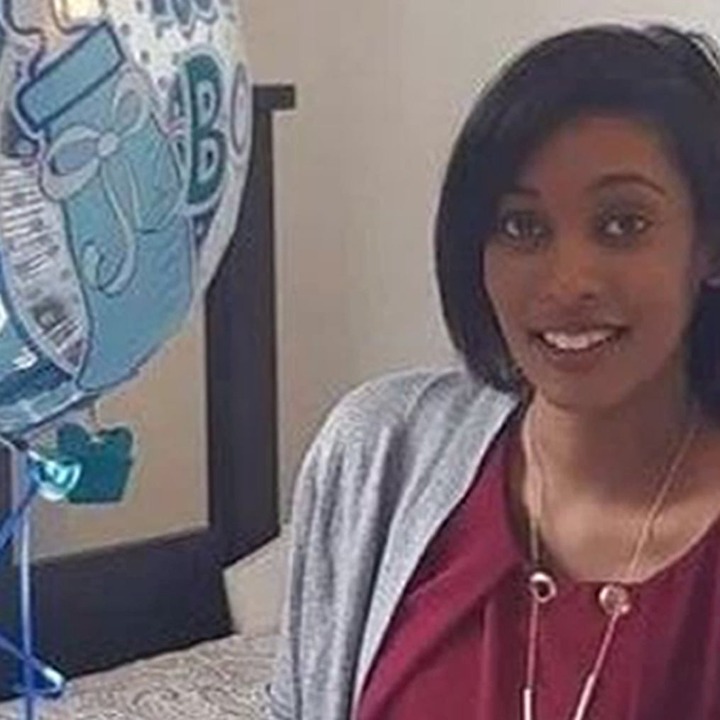 The tragic attack occurred in June 2019.
The indictment claimed that McKenzie murdered Miss Fauvrelle, 26, in a "horrible and weak" assault after the end of their "poisoned" relationship and she continued.
The respondent denied this, guaranteeing that a man named Mike, to whom his pregnant wife owed money, was responsible for his death.
On Friday, July 10, a jury found McKenzie guilty of killing Miss Fauvrelle, 33 weeks pregnant, the manslaughter of child Riley and the possession of a blade.
Miss Fauvrelle's family was also in court in the Old Bailey because the decision was released after two hours and 46 minutes of consultation by the jurors to reach their decisions.
The court heard that Miss Fauvrelle's relationship with McKenzie ended in February a year ago, after McKenzie told her that he felt "not required, not necessary, not relevant and lost".
Miss Fauvrelle revealed to him that he needed competent assistance, saying: "Until you understand the reality, I would prefer not to be with you any more … I will not speak or see you except s 'It's about the child. "
Last March, Ms. Fauvrelle told her mother that the relationship was "poisoned", but she would not refuse him access to their child.
On June 29, 2019, around 3:15 a.m., an intruder broke into Miss Fauvrelle's family home in Thornton Heath, south London, through the porch entrances, the court said.
Investigator Duncan Penny QC said: "This intruder continued to inflict a horrible and shy assault on him, causing him 21 injuries with a blade.
"During all this time, the intruder killed Kelly Fauvrelle, but by his aggression against Kelly, he massacred Riley, the unborn child whom she was carrying."
Following the assault, McKenzie claimed to have nothing to do with it, the court said.
He went to the emergency clinic where clinical staff were trying to save his child's life, "acting like a victim," said Penny.
The defendant allegedly misled the police and did not reveal to them that he had gone through more than an hour before the murder went to the messages of his ex-accomplice and became aware of them.
Mr. Penny added that McKenzie continued to mislead the police, clinic staff and Ms. Fauvrelle's family until he was captured and "admitted".
Claire Mays of CPS said: "This was a horrible and apprehended assault on an intensely pregnant woman, which was the result of desire. Aaron McKenzie killed his ex and therefore also murdered their young Riley.
"Just hours after the assault ended, McKenzie drove as if nothing had happened.
"The evidence against the accused incorporated an admission that McKenzie made to the cops responsible for the murders before choosing to change his story and accuse his activities of his learning difficulties and gloom.
"By deciding to bring this dreadful case to the preliminary examination, McKenzie led the group of its victims through the misfortune and the experience of listening to all its falsehoods and the cursed evidence against someone. one who had been part of the family.
"While nothing can bring Kelly and Riley back, I trust that these feelings bring comfort to the family. Our contemplations remain with them at this difficult time."
Aaron McKenzie will be sentenced on July 17.
I won't know why a man will kill his Pregnant wife and baby like that if not wickedness.
Now that he has killed them, what is left for him?