You will agree with me that the Nollywood Industry has produced many great Nollywood Actors and Actresses and apart from that the industry is considered as one of the best in Africa.
The Industry has now grown rapidly with the amazing global success achieved in the last two decades because of talented Nollywood actors and actresses who have had their movies featured On Netflix, an American media-services provider.
Without further ado, Let's get down to the main business.
We present you with a most demanded list of top 10 richest Nollywood Actors of2020 and their net worth.
10. Nonso Diobi
Nonso Diobi (born July 17, 1985) is a multiple award-winning Nigerian actor and film director. While studying Theatre Art at the University of Nigeria, He made his debut on-screen appearance in a 2001 film titled Border Line followed by an outstanding performance in the movie tittled "Hatred".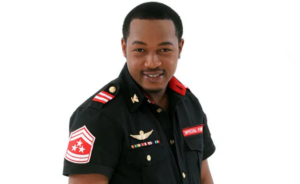 Nonso diobi went on to give a sterling performance in the movie 'Across the bridge' which gave him his major breakthrough after which he became a house hold name across Africa. Diobi is a native of Nawfia, a small town in Anambra State, Nigeria. He is the founder and chairman of Goldentape media, a leading film/tv production company in Africa. Nonso Diobi is a UN peace ambassador as well as teachers without Borders ambassador. He has starred in over 76 films.
Nonso Diaboli is undoubtedly one of the best actors in Nigeria. His talent coupled with determination and hardwood has elevated him the league of Nollywood's big shot. Nonso Diobi is the 10th richest actor in Nigeria in 2020. The actor once gave his mum a Mansion worth over N30 million on her birthday. Nonso Diobi has an estimated net worth of N500 million.
9. Mike Ezuruonye
Mike is from Uzoakoli in Abia State, Nigeria. He was born on September 21, 1982 in Lagos. He attended the Federal Government College, Wukari, Taraba and Archbishop Aggey Memorial school, Lagos before studying Accounting at Nnamdi Azikiwe University. He worked as a banker prior to becoming an actor. He has featured in several Nollywood movies.
He received two nominations for Best Actor in a Supporting Role and Best Actor in a Leading Role at the Africa Movie Academy Awards in 2008, 2009. and a nomination for Best Actor in Africa Magic Viewers Choice Awards
Mike Ezuruoye is one actor many will be surprised made the list of the richest Nollywood actors 2020. Why? Because he doesn't flaunt his wealth on social Media like other actors. Mike Ezuruoye became a household name in Nigeria and beyond since 2000. And since then he hasn't slowed down.  The Actor who hails from Imo State holds a net worth of of ₦750 million.
8. Yul Edochie
Yul Edochie (born Yul Chibuike Daniel Edochie 7 January 1982) is a Nigerian actor, named after popular Russian actor Yul Brynner. He is from Anambra state Nigeria, the son of Nigerian actor Pete Edochie. He was raised both in Lagos and Enugu. He is the last of 6 children. He got married at the age of 22. He attended the University of Port Harcourt, where he received a Bachelor of Arts in Dramatic Arts.
Yul Edochie is a gifted actor but many people believe he became successful because he is the son of Legendary actor, Pete Edochie. Yul Edochie is happily married with three kids and he boast a net worth of ₦900 million.
7. Ramsey Nouah
Ramsey Nouah (born Ramsey Tokunbo Nouah Jr.; 19 December 1970) is a Nigerian actor and director. He won the Africa Movie Academy Award for Best Actor in a Leading Role in 2010. He made his directorial debut with the film Living in Bondage: Breaking Free in 2019
When you are looking for that actor who is best at Romantic movies, then  Ramsey Nouah will be appropriate. Ramsey Nouah is half Yoruba, half Israeli. He grew up in Lagos and has quite a lot of awards under his shelf. Ramsey Nouah's net worth is estimated to be ₦1 billion naira
6. Osita Iheme
Osita Iheme, MFR (born 20 February 1982) is a Nigerian actor. He is widely known for playing the role of Pawpaw in the film Aki na Ukwa alongside Chinedu Ikedieze. He is the founder of Inspired Movement Africa which he founded to inspire, motivate and stimulate the minds of young Nigerians and Africans. In 2007, Iheme received the Lifetime Achievement Award at the African Movie Academy Awards. He is considered to be one of Nigeria's most famous actors. In 2011, he was honored as a Member of the Order of the Federal Republic (MFR) by President Goodluck Jonathan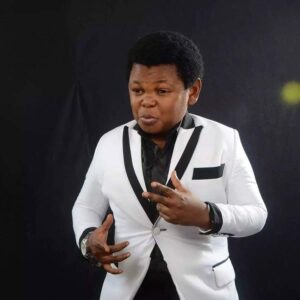 Osita Iheme is one Nollywood comic actor whose movies will always make you happy. He might have a diminutive figure but his bank account is as high as mountain Kilimanjaro. Osita Iheme also has a foundation that inspires budding talents. Osita Iheme has an estimated net worth of ₦1.2 billion nairas.
5. Chinedu Ikedieze
Chinedu Ikedieze, MFR (born 12 December 1977 in Bende, Abia State, Nigeria) is a Nigerian actor, entrepreneur and serial investor. He is best known for playing alongside Osita Iheme in majority of the movies after their breakthrough as duo in the 2002 film Aki na Ukwa. He has featured in over 150 films in a career spanning over 20 years. He has acted in the role of a kid in most of his films during his early career due to his dwarf stature and physical appearance. He then transformed himself and acted in lead adult roles. He is nicknamed as Aki for his performance in the film Aki na Ukwa. In 2011, he married a fashion designer Nneoma Nwaijah and the couple had their first child in 2012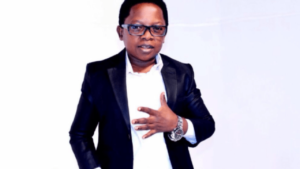 Chinedu Ikedieze is also another actor with a diminutive figure but controls billions of Naira. Chinedu Ikedieze is known for acting both as an adult and a kid in his roles. Chinedu Ikedieze's net worth is estimated to be around ₦1.3 billion nairas.
4. Nkem Owoh
Owoh was born in Enugu State, Nigeria. After his primary and secondary school he headed to the University of Ilorin and studied engineering. Already, during his university studies, Owoh began acting in various television and film productions Nkem Owoh is a Nigerian actor and comedian. In 2008 he won the African Movie Academy Award for Best Actor in a Leading Role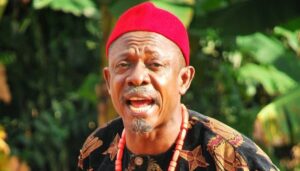 Nkem Owoh is a popular Nigerian actor who is known for comic roles which earned him the nickname 'Osuofia' and 'Ukwa'. Mr. Owoh has acted in more than 200 movies as well Netflix's blockbuster, Lionheart. Nkem Owoh hails from Enugu state and holds a net worth of ₦1.5 billion nairas.
3. John Okafor
John Ikechukwu Okafor, popularly known as Mr. Ibu, is a Nigerian actor and comedian. Okafor is considered to be one of Nigeria's most talented comic characters. His humorous acting is often characterized by stupidity, hilarious imbecility, and a sharp disconnection from reality.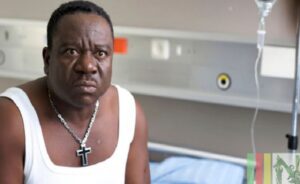 He hails from Nkanu West L.G., Enugu State. After elementary school, in 1974, Okafor moved to Sapele to stay with his brother, after his father's demise. In Sapele, he did menial jobs so he could sponsor himself to school and support his family. He then worked as a hairstylist, ventured into photography and also worked in a company that produces crates. After secondary school, he was admitted into the College of Education, Yola, but pulled out due to financial difficulties. He later enrolled in the Institute of Management and Technology (IMT) as soon as he was financially able to
Just like Nkem Owoh, John Okafor is another Nollywood actor who is became famous for his comic roles. He well known in Nigeria and other parts of Africa as 'Mr Ibu'. John Okafor has a net worth of ₦1.7 billion naira
2. Richard Mofe Damijo
Richard Eyimofe Evans Mofe-Damijo (popularly known as RMD, born 6 July 1961) is a Nigerian actor and former Commissioner for Culture and Tourism in Delta State. In 2005 he won the Africa Movie Academy Award for Best Actor in a Leading Role. He received a Lifetime Achievement Award at the 12th Africa Movie Academy Awards in 2016.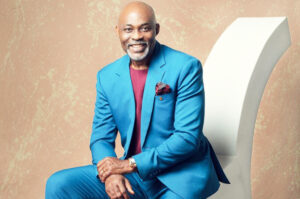 After graduating from the university, Mofe-Damijo took part in a television soap opera in the late 80's called Ripples. Before then, he had a stint with Concord Newspapers and Metro Magazine as a reporter. Out of Bounds was the first film for which he received a writer/producer credit. In 2005 at the maiden edition of the African Movie Academy Awards Mofe-Damijo won the award for Best Actor in a Leading Role
Once upon a time,  Richard Mofe Damijo was a news presenter before he ventured into Nollywood. Richard Mofe Damijo is considered one of the pioneers of the Nollywood industry. He hails from Delta state is take the second position of the richest Nollywood actors in 2020. He has a net worth of  ₦2 billion naira.
1. Desmond Elliot
Desmond Elliot (born Desmond Oluwashola Elliot; 4 February 1974) is a Nigerian actor, director, and politician who has starred in over two hundred films and a number of television shows and soap operas. He won best supporting actor in a drama at the 2nd Africa Magic Viewer's Choice Awards and was nominated for best-supporting actor at the 10th Africa Movie Academy Awards. He was elected as a lawmaker of the Lagos State House of Assembly, Surulere Constituency, in the 11 April 2015 Nigerian General Elections.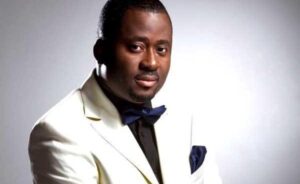 Desmond Elliot is the richest Nollywood actor in 2020. He has been in Nollywood for over two decades and has starred in a countless number of films both in Nigeria and internationally. At the moment Desmond Elliot is  lawmaker representing Sururlere constituency in the Lagos state house of assembly. However, he still directs and produces top-notch movies. Desmond Elliot has a net worth of ₦3.5 billion.