Two Nigerians and Lebanese has been nabbed after their involvement in human trafficking.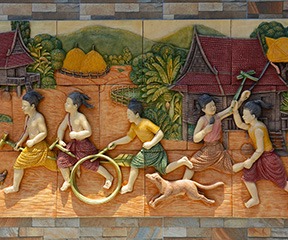 According to tribune Nigeria, the culprits were nabbed for reportedly trafficking female Nigerian to Lebanon for acquisition.
Recall that about a few weeks ago, a case of trafficking victim was captured in a viral video posted on social media and thank God the person was brought back to Nigeria.
The three suspects found involved in this shabby business were blasted with a three-count charge on Human Trafficking.
From investigation, almost 16 victims were believed to have been trafficked to the Middle East Countries by the suspects and information gathered revealed that about three persons have been rescued and brought back to Nigeria.
For the case of others who might not really understand how it works, Let's educate ourselves below:
Human trafficking is simply using humans for the purpose of sexual satisfaction, prostitution, hard labour or drug trafficking.
From the record, It is dominant in Nigeria maybe its because this nation has a high unemployment rate.
How do you think we can combat or mitigate human trafficking in Nigeria?
Kindly share your opinion below