In a video trending on the social media platform, twitter, a Nigerian whose identity remains unknown to the world decided to cook rice with meat and share it to people on the street.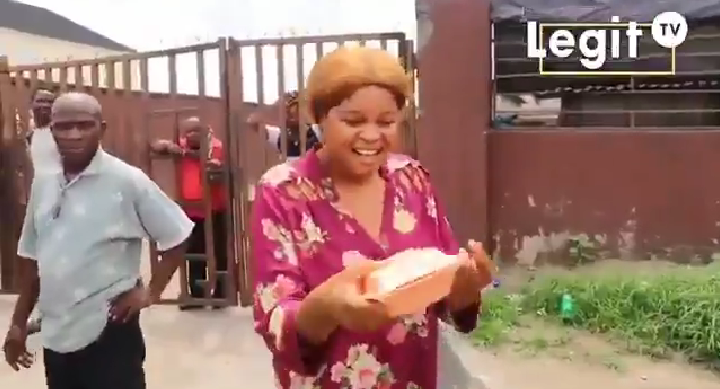 However in the video recorded by legitng, the people in the video thought the meal was donated by the government and they started complaining that after telling us to stay at home this is what you can give us.
A Nigerian woman could be seen in shouting that " I don't even eat ponmo" and this annoyed a lot Nigerians on twitter to the extent they said the woman is ungrateful, even Kate Henshaw expressed her disappointment in a tweet.
Kate Henshaw said "So some1 goes out of her way to cook & share food to people and they complain about small meat and not eating ponmo?? Let no one change you!! NO ONE!! Jesus healed 10 lepers and only one came back to say thank you.. this always keeps it in perspective for me. Bless that woman".
See the post below: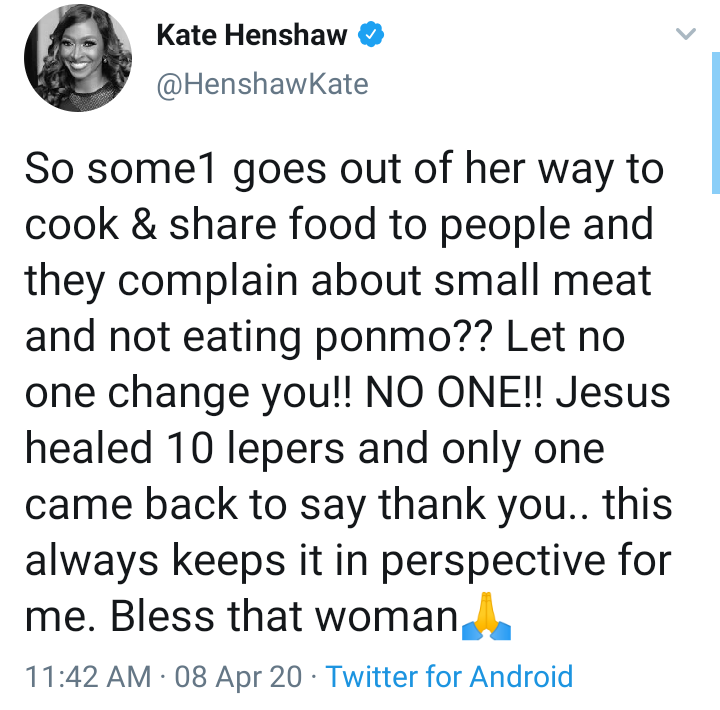 See the reactions of Nigerians below: